Exciting news for players worldwide: My Talking Angela 2 has just landed on Apple Arcade! This beloved game, which has set the benchmark for modern virtual pet experiences, is now ready to be enjoyed by users across the globe. We're thrilled to announce that it has secured a prime spot in the prestigious "App Store Greats" selection on Apple Arcade!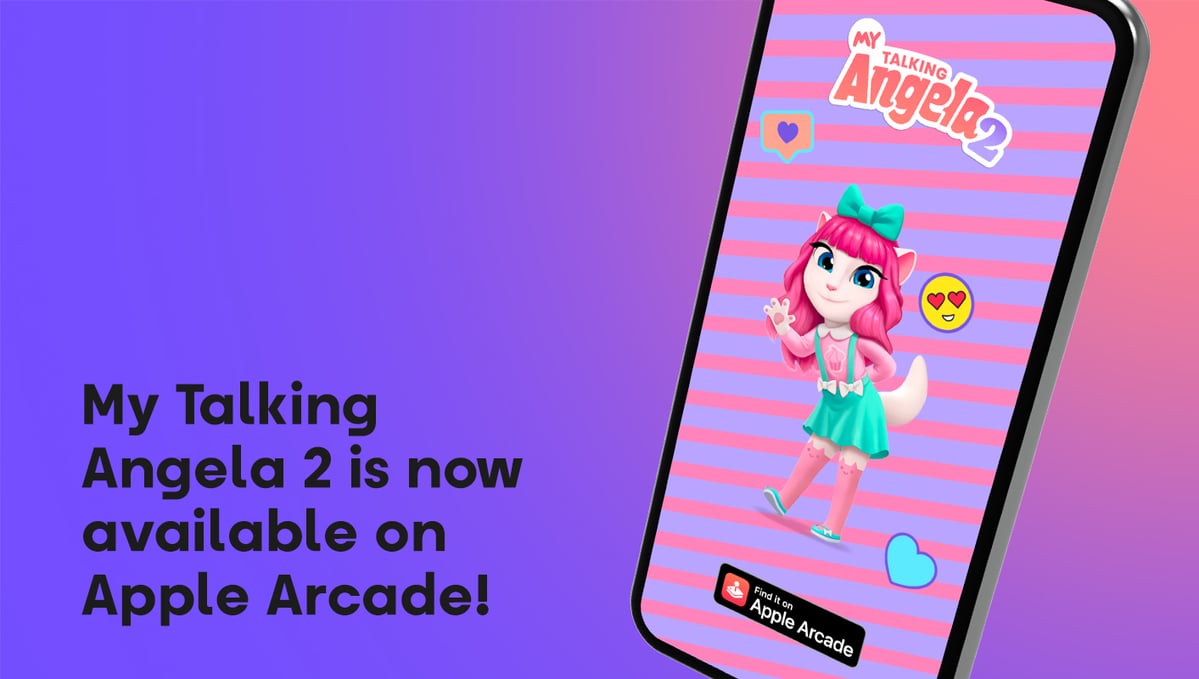 Having surpassed an incredible 500 million downloads, My Talking Angela 2 is one of our most beloved and most downloaded games. My Talking Angela 2 is an engaging virtual pet game that takes the genre to new heights. With its fun-filled and clever game design, players are invited to join Talking Angela on exciting adventures in the bustling city. The game offers a multitude of customization options and activities, from nurturing plants to exploring new places to dancing. It's a game that not only promises endless hours of joy but also sparks creativity.

"We're excited to expand the Talking Tom & Friends universe onto Apple Arcade and introduce Talking Angela to a new audience," said Xinyu Qian, CEO of Outfit7  "and further strengthen our position as a leader in the virtual pet genre."  

Players of all ages can embark on this thrilling journey with My Talking Angela on Apple Arcade today. For those preferring alternative platforms, the game is also available for download and play on our official website HERE. 
Want to share this article?